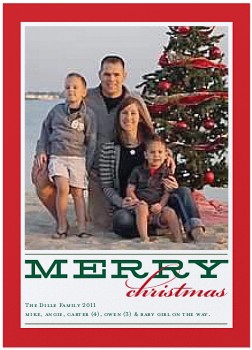 Red Revamped Christmas Card

Merry Christmas from our family to yours!
Hopefully you've received your Christmas card from us already. If not, here's your sneak peak.
We are down to just three more days left in the sandbox. This is not the normal thing to hear or read from an expat, but for me it's too soon.
I want every day to linger, for more time to be here in the comfort of our own home, together with each other, soaking in the Christmas lights on the tree, soaking in the feelings of Christmas.
Much Love, A